Quality Improvement: Implementation of Individualized Concussion Patient Education and Rehabilitation Treatment Plans
Keywords:
Patient education, Medical documentation, Policy and Procedure development, Concussion
Abstract
Concussion is a significant health issue at all levels of sports participation. At Saint Luke's Health System (SLHS) in Kansas City, Missouri, the sports medicine and concussion team discovered an issue with dissemination of patient education for concussion rehabilitation plans. A quality improvement project was launched in August 2019 to develop concussion educational rehabilitation plans, incorporating cluster symptoms into concussion profiles and improving communication during follow-up care. The project promoted improvement of patient understanding of individualized rehabilitation plans and effective communication for the treatment management team. Three cycles of a Plan-Do-Study-Act (PDSA) quality improvement project were completed over 6 months. The physicians and athletic trainers reviewed literature and treatment plan recommendations for patients. Comparison of pre-PDSA and post-PDSA adherence to charting standards was performed. Before this project, patients had insufficient documentation of the education they were receiving. Additional implementations included education, Patient Health Questionnaire (PHQ-9) score, graded symptom scale (GSS) score, and changes to the documentation template. Eighty patients (46 male, 34 female) were included in the 6-month project. Of pre-PDSA (control) concussion patients, 71% (n=29) were male football players. After the PDSA cycles were completed, only 18% (n=7) of patients were football players. The season had no effect between the number of patients included pre-PDSA or PDSA cycles 1-3. For PDSA cycle 1, the pre-PDSA goal was surpassed, and 100% of new concussion patients received concussion education during their initial visit. During the 3-month data collection period for that cycle, only 10.5% (2/19) of follow-up patients received a concussion information packet during their visit. After completion of PDSA cycle 2, 100% of patients received education pamphlets; initially, only 85% received pamphlets. Finally, PDSA cycle 3 successfully implemented the use of the new concussion template system-wide and the addition of concussion symptom profiles for patient education and individualized treatment planning.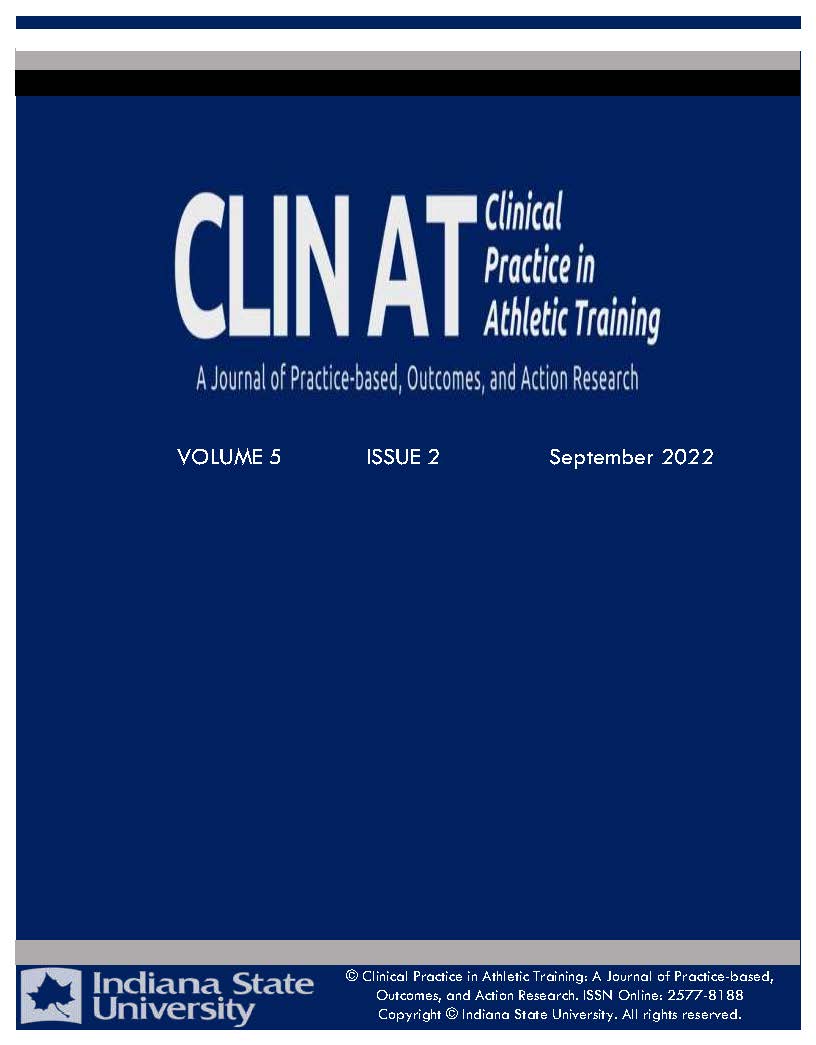 Downloads
Section
Quality Improvement Report
License
Copyright (c) 2022 Clinical Practice in Athletic Training
This work is licensed under a Creative Commons Attribution 4.0 International License.