Anterior Cruciate Ligament Reconstruction of a College Student with a Prosthetic Limb: A Disablement Model Case Study
Keywords:
ACL, BKA, Prosthetic Limb
Abstract
This case examines a 19-year-old male college student with a left anterior cruciate ligament reconstruction (ACLR) secondary to a motor vehicle accident (MVA). The accident caused numerous severe injuries to both lower limbs including untreatable right lower leg injuries, leading to a right below knee amputation, and a left ACL tear. Before the accident, the patient was a varsity cross country and track athlete expecting to continue in college. Six weeks following surgical reconstruction, the patient reported to the rehabilitation clinic for standard ACLR rehabilitation practices including lower leg and proximal hip strengthening, attaining full knee ROM, and balance exercises. Gait training was essential due to an antalgic gait and complicated by the presence of the right leg prosthesis. He progressed as expected with balance and strengthening exercises; but progress was inhibited by many factors including global left knee swelling, his inability to achieve or maintain full left knee extension ROM, intense end-range pain with left knee extension, and a leg length discrepancy (LLD) between his remaining limb and daily prosthesis. Psychological factors from rehabilitation fatigue may have hindered progress and contributed to higher pain sensations and frustration levels. Four months after surgery, the patient was showing improvement in pain reduction and extension ROM, but care was discontinued secondary to the COVID-19 global pandemic when the patient declined to continue formal rehabilitation in an online format. One year post ACLR the patient achieved normative scores for the LEFS and IKDC. This case exhibits the impact of a prosthetic limb on the overall healing time of a patient and highlights how factors that can be easily overlooked such as LLDs, psychological stressors, and kinetic chain disruptions can greatly impact a patient's rehabilitation. By looking holistically at our patients, we can make connections to improve the patient's rehabilitation and healing.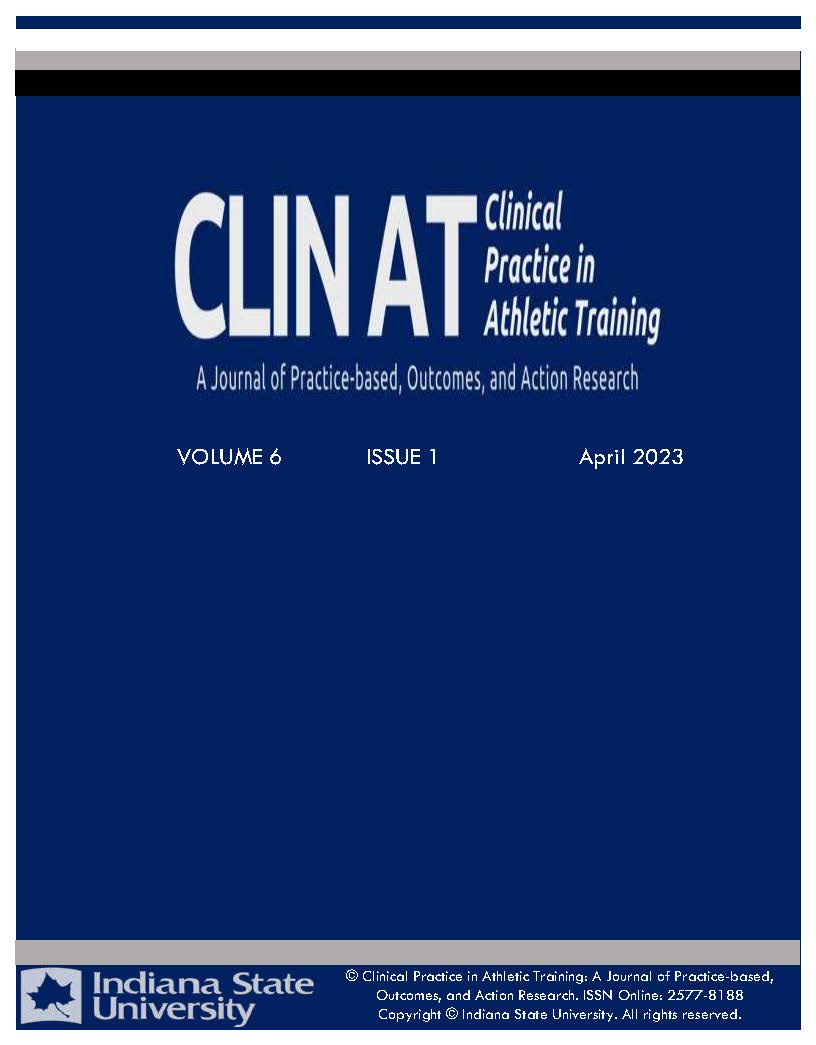 Downloads
Section
Disablement Model Case Study
License
Copyright (c) 2023 Clinical Practice in Athletic Training
This work is licensed under a Creative Commons Attribution 4.0 International License.