Regionally Interdependent Applications of TMR® and Active Rotational Shoulder Range of Motion in Overhead Athletes
Keywords:
Injury Risk Reduction; Performance Readiness; Therapeutic Exercise; Throwing Athletes; Volleyball; Baseball
Abstract
Healthy athletes commonly engage in pre-participation warm-up strategies designed to physiologically and mechanically prepare the body for training and competition. Alterations in rotational range of motion (ROM) of the dominant shoulder in overhead athletes, resulting in total rotation ROM loss, correlate with performance deficit, injury risk, and lost training time. Researchers have suggested that interventions using Total Motion Release® (TMR®) increase shoulder ROM more effectively than traditional warm-up methods. A randomized pre-test post-test trial was used to explore the effects of a regionally interdepedant application of TMR® via a forward flexed trunk twist (FFTT) and seated straight leg raise (SLR) compared to a traditionally designed athletic warm-up on active shoulder internal rotation (IR) and external rotation (ER) in healthy overhead athletes measured with the Clinometer smartphone application. Participants included twenty-two NCAA Division I, III, Club, and Secondary School senior student-athletes (9 javelin, 7 volleyball, 6 baseball; 13-females, 9-males; age= 19.3 ± 1.1 years; height= 178 ± 11.4 cm; weight= 76.4 ± 11.2 kg), randomly assigned to TMR® (TMRG; n=11) and traditional warm-up (TWG; n=11) groups. The TMRG performed 3 sets of FFTT and SLR, each held for 20 seconds to the side of ease. The TWG completed a traditionally designed athletic warm-up including running, athletic drills, and dynamic and static stretching. The TMRG experienced significantly greater increases in dominant shoulder IR, non-dominant shoulder IR, and non-dominant shoulder ER (mean change = +9.5°, +7.5o, +4.7o), than the TWG (+1.7°, -6.7°, -4°) respectively. Intervention time to completion was also different between groups (TMRG = 7 minutes TWG = 25 minutes). This study indicates that an indirect TMR® application produces efficient meaningful changes in rotational active range of motion (AROM) of the shoulder in overhead athletes.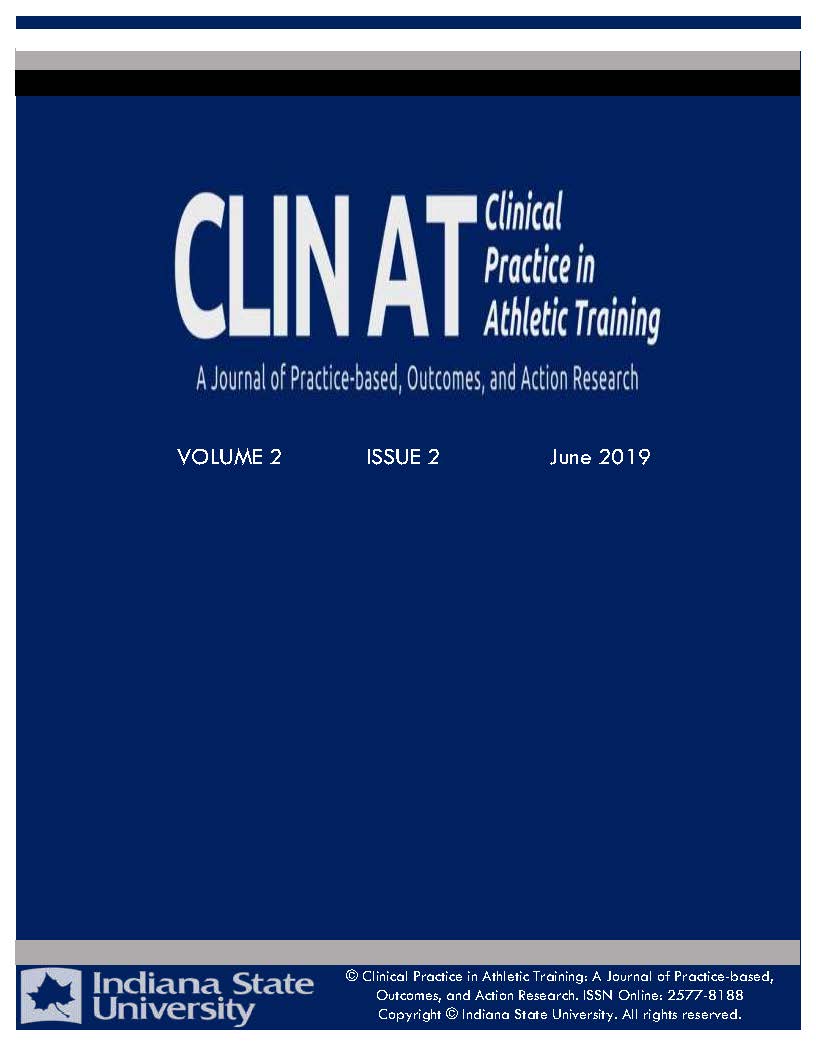 Downloads
Section
Clinical Outcomes Research