Casting and Splinting Options for Pseudo-Jones Avulsion Fractures: An Evidence-to-Practice Review
Keywords:
Diagnostic Testing and Physical Examination: Lower Extremity, Therapeutic Devices (Modalities, etc.), Patient-Reported Outcomes
Abstract
Avulsion fractures of the 5th metatarsal bone occur when a portion of the bone is broken or pulled off the rest of the bone. These fractures are often seen in athletes, especially those of a young age. Fractures of the 5th metatarsal bone are more commonly treated non-surgically with immobilization of the foot. There are several different options for immobilization of the foot with no clear result as to which immobilization method is the most effective. The purpose of this evidence to practice review was to summarize a systematic review on comparative outcomes of immobilization interventions on avulsion fractures of the 5th metatarsal. The authors included five studies in this review that compared two intervention methods. The two main interventions compared were short leg casting and splinting of the foot, and the authors reviewed foot function scores and non-union rates of the foot.  It was found that foot function scores were greater in the splinting intervention groups, as well as a lower non-union rate of the 5th  metatarsal bone. From the results of this systematic review, we recommend the use of a removable splint for avulsion fractures of the 5th metatarsal bone.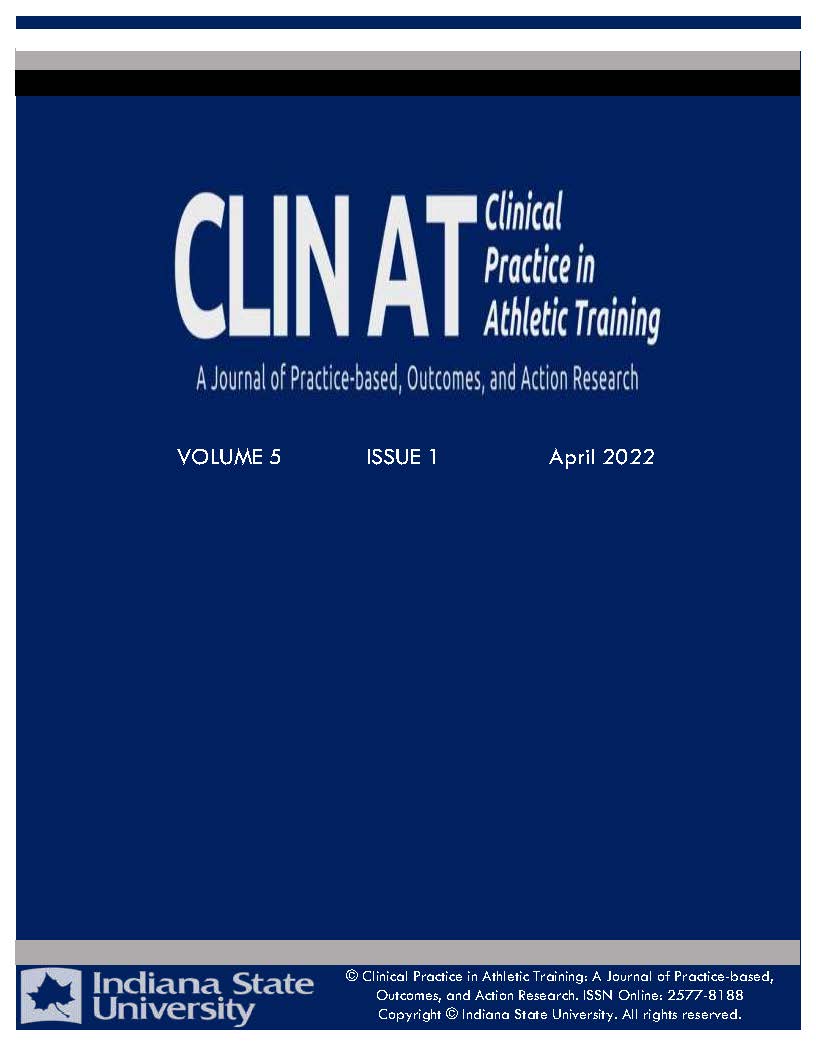 Downloads
Section
Evidence to Practice Reviews
License
Copyright (c) 2022 Clinical Practice in Athletic Training
This work is licensed under a Creative Commons Attribution 4.0 International License.