Improving Ankle Range of Motion with the Use of Instrument Assisted Soft Tissue Mobilization: A Validation Case Study
Keywords:
manual techniques, clinician-rated outcomes, secondary schools patient population
Abstract
The purpose of this case validation study was to examine the effects of Instrument-Assisted Soft Tissue Mobilization (IASTM) on the ankle. The patient population consisted of nine participants (2 females, 7 males, age = 16± 2 years) from a suburban high school in Illinois. Each patient completed an IASTM treatment program, incorporating the Graston TechniqueÒ (GT). The program was completed over a three-week period with 2 sessions occurring each week, for a total of 6 sessions. Data collection of ankle dorsiflexion range of motion (DFROM) occurred after the completion of the GT. This was assessed by performing the weight-bearing lunge test at the start and end of each treatment day. Results demonstrated that ankle DFROM did improve by the last session. The findings from this case validation study suggest that the use of GT is an effective intervention for increasing joint DFROM.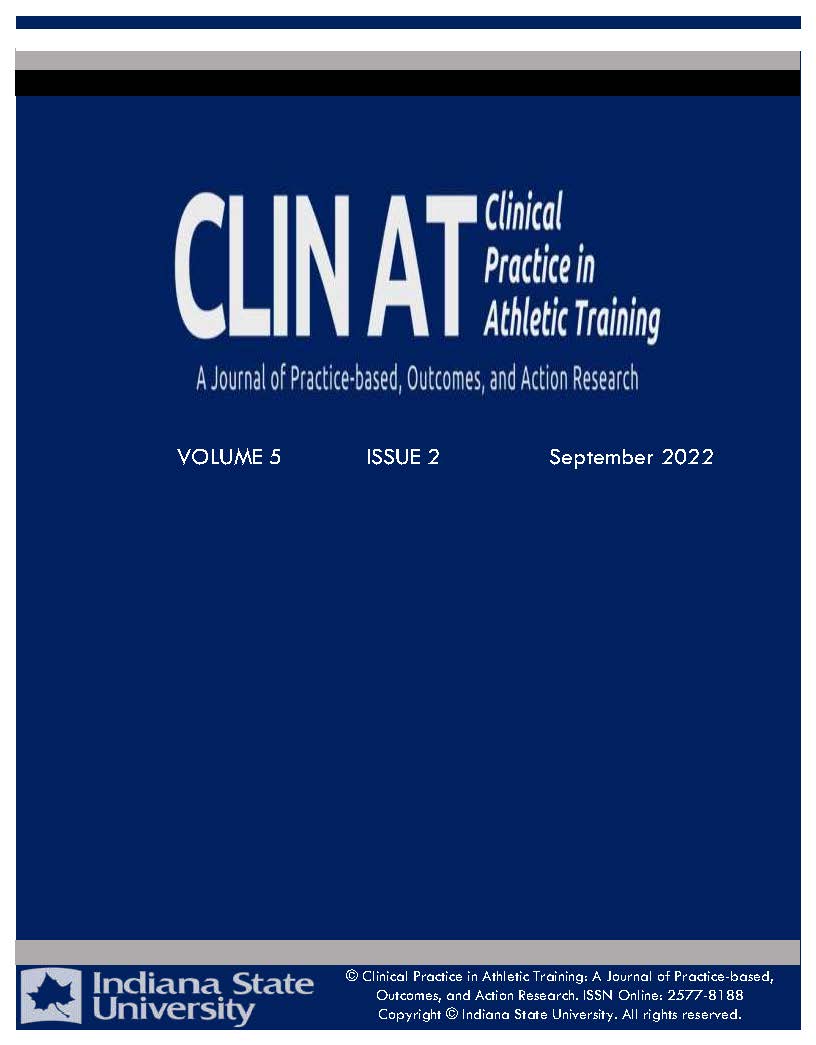 Downloads
Section
Validation Case Report
License
Copyright (c) 2022 Clinical Practice in Athletic Training
This work is licensed under a Creative Commons Attribution 4.0 International License.