Graston Technique Combined with Therapeutic Intervention as an Alternative Treatment for a Grade III UCL Sprain: A Case Study
Keywords:
College and University Patient Population, Patient-Reported Outcomes, and Therapeutic Exercise.
Abstract
Operative measures have been shown to have positive effects on complete thumb ulnar collateral ligament (UCL) sprains. Nonoperative measures have been shown to have positive effects on sprains considered less than complete. This case presents evidence supporting conservative treatment combined with Graston Technique in order to decrease pain and increase range of motion (ROM) in a football player who sustained a complete UCL sprain. Although surgical intervention may be the treatment of choice, it can cause undesirable financial, mental, or physical stresses, especially in the collegiate-athletic population. Conservative intervention has the potential to eliminate these factors while still producing favorable and healthy results. According to the Levels of Evidence for Clinical Practice Guidelines, a case report is labeled as a grade 3, just above expert opinion. Although these findings support conservative rehabilitation treatment combined with the Graston Technique to significantly reduce pain and increase range of motion in a UCL sprain, further research must be conducted to provide concrete evidence.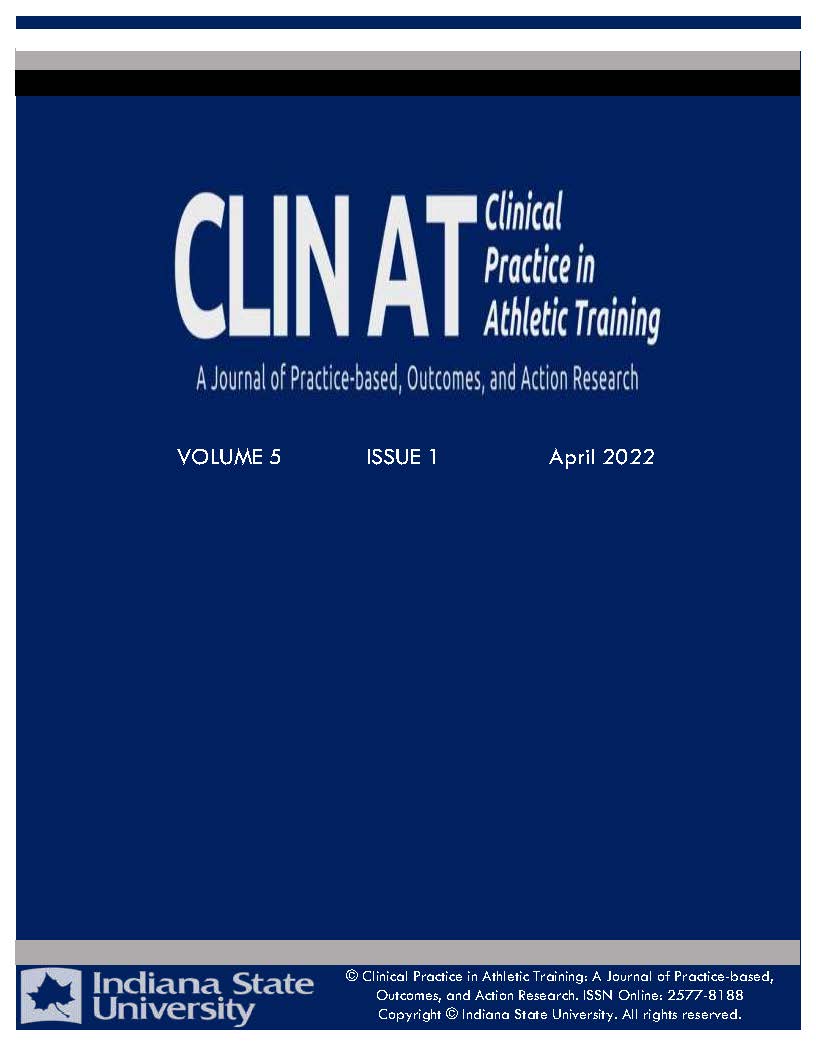 Downloads
Section
Disablement Model Case Study
License
Copyright (c) 2022 Clinical Practice in Athletic Training
This work is licensed under a Creative Commons Attribution 4.0 International License.