Childhood Mental Health Outcomes Following Mild Traumatic Brain Injury: An Evidence-to-Practice Review
Abstract
Concussions can have lasting symptoms in children such as depression, anxiety, hyperactivity, or failure to control anger. If diminished mental health outcomes are not monitored and do not improve after concussion, children may need additional treatment as a result of sequela. The purpose of the guiding systematic review was to determine if there are increased mental health symptoms in pediatric patients who sustained a concussion as compared to pediatric patients who have not sustained a concussion. The guiding systematic review and meta-analysis authors used seven different databases for articles published from 1980 to 2020. Selected articles had mental health outcomes classified as internalizing, externalizing, or total mental health difficulties. Mental health was assessed by new psychiatric findings post-injury, as well as total problem subscales. Twenty-nine articles identified mental health complications following a pediatric concussion. Children with pre-injury mental health (50% to 60%) were more likely than children without pre-injury mental health symptoms to have decreased mental health outcomes following concussion. In acute (less than 3 months post-injury), persistent (between 3- and 12-months post-injury), and chronic (over 12 months post-injury) timelines, the concussion group demonstrated significant, moderate effects in mental health for internalizing and externalizing. This topic is clinically relevant for athletic trainers as they may work with adolescent populations with a previous medical history of concussion or who may experience a concussion in the future. Mental health training sessions, such as online continuing education courses, for athletic trainers will build the skills to treat patients who may be experiencing diminished mental health outcomes following concussion.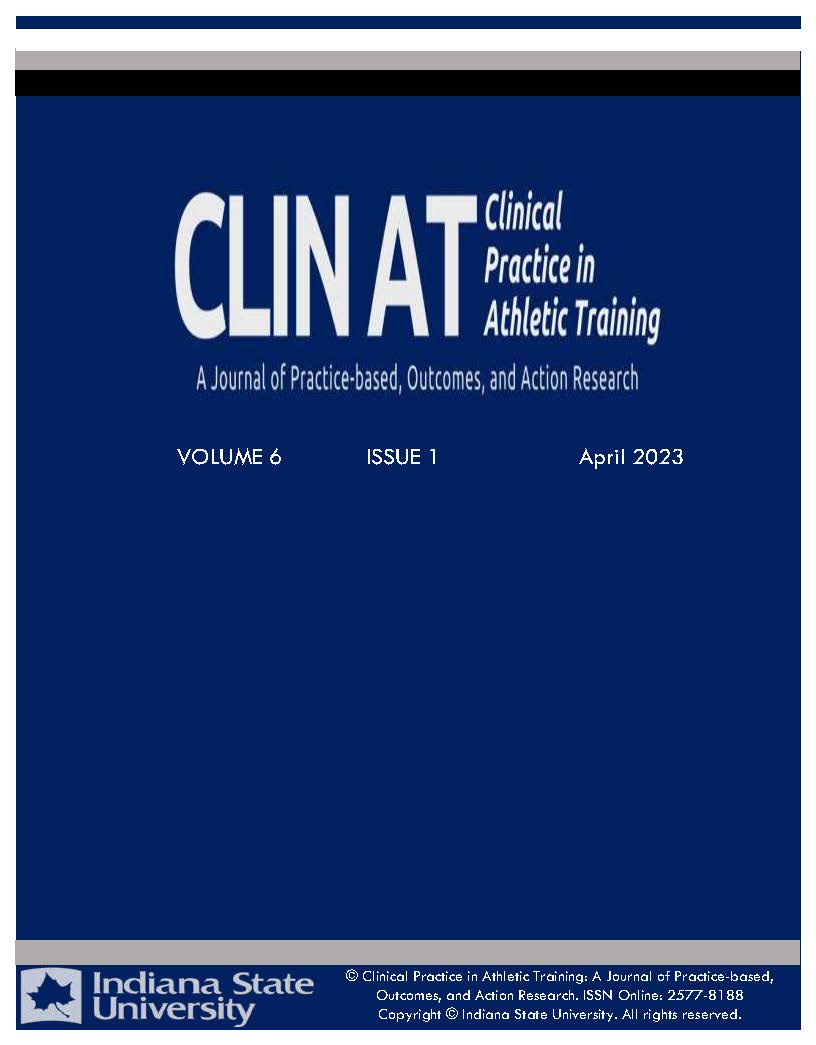 Downloads
Section
Evidence to Practice Reviews
License
Copyright (c) 2023 Clinical Practice in Athletic Training
This work is licensed under a Creative Commons Attribution 4.0 International License.