The Effects of the MyoKinesthetic System on Medial Tibial Stress Syndrome in the Physically Active: A Case Study
Keywords:
Manual Techniques, Patient-Reported Outcomes, Injury Risk Reduction
Abstract
Medial tibial stress syndrome (MTSS) is a common pathology in physically active people and one of many overuse leg injuries present in weight bearing athletes, with the highest prevalence in runners. Researchers have extensively explored treatment for MTSS but a long-lasting and effective treatment option has not been established. This case report aimed to explore the effects of The MyoKinesthetic System (MYK), a form of manual therapy, on two endurance athletes diagnosed with MTSS.  Patient one: 19-year-old male rugby player with reported leg pain while running and pain progressively becoming constant, had a history of MTSS seven years prior. Patient two: 24-year-old female collegiate soccer patient reported increasing leg pain while running, with no previous history of MTSS. After being diagnosed with MTSS, both patients' posture was evaluated using the MYK postural analysis to identify and treat the primary nerve root dysfunction. Each patient received a total of six MYK treatments over a two week period. Treatment included manual stimulation, via tactile feedback, of each muscle innervated by the primary dysfunctional nerve root. Treatments are performed bilaterally with alternating patterns of 4-10 passive and active movements. Implementation of manual therapy resulted in long-term, full resolution of symptoms without modifying or restricting athletic participation. Both patients reported a decrease in pain and an increase in function across six treatments without curtailing activity. At the six months follow-up patients maintained results. Manual therapy techniques such as MYK may be a suitable treatment option for physically active patients with MTSS. The outcomes of this case report suggest that MYK may help improve and ultimately resolve MTSS pain and dysfunction in patients involved in weight bearing physical activity. Future studies should continue to examine the effectiveness of these techniques via randomized clinical trial.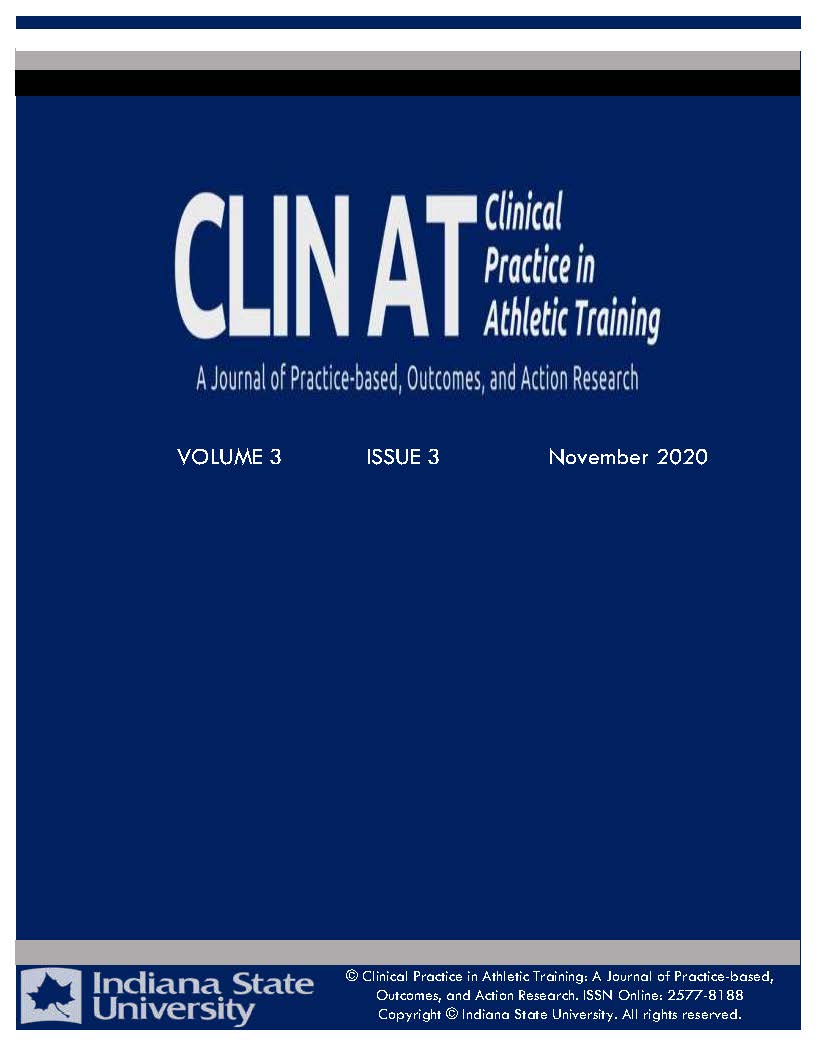 Downloads
Section
Disablement Model Case Study