Recommendation for Best Practices in the Management of Musculoskeletal Pain: An Evidence-To-Practice Review
Keywords:
Diagnostic Testing and Physical Examination: Non-Musculoskeletal Conditions, Professional Standards (Ethical, Legal, and Regulatory Practice)
Abstract
While musculoskeletal (MSK) pain conditions are some of the most common health issues faced internationally, the quality of patient care with MSK pain is lacking. Problems with MSK care include the overuse of imaging, surgery, opioids, and failure to educate patients. Improving the quality of care for MSK conditions is considered a priority for all involved healthcare clinicians. The 2019 guiding systematic review addressed the concerns of MSK management by identifying common recommendations for high-quality care through appraisals of clinical practice guidelines (CPGs). Data was extracted from four databases and included articles examining the most common sites of MSK pain in adults. Selected articles were appraised using the AGREE II instrument that provided scores to indicate the level of quality. Researchers in the guiding systematic review then classified the CPGs to determine consistent recommendations. The results from the guiding manuscript identified eleven common and consistent recommendations for MSK pain management that focused on a comprehensive approach to address the overall well-being of the individual to ensure patient-centered care. The recommendations should be incorporated into healthcare and clinical practices to give healthcare professionals patient-centered outcomes for MSK pain management and improve the quality of care.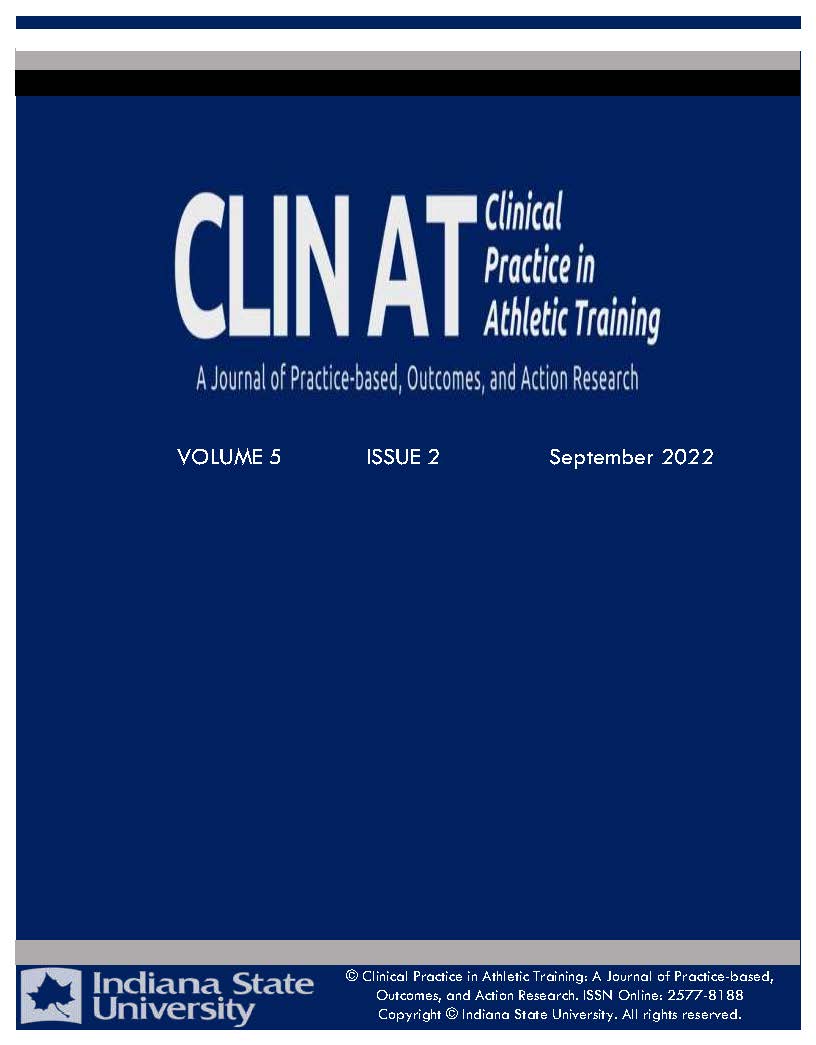 Downloads
Section
Evidence to Practice Reviews
License
Copyright (c) 2022 Clinical Practice in Athletic Training
This work is licensed under a Creative Commons Attribution 4.0 International License.