Clinical Implications of Telemedicine for Post-Surgical Care: An Evidence-to-Practice Review
Keywords:
Patient education, healthcare information technology, preceptor training and development
Abstract
Telemedicine is a newer concept in medicine that utilizes technological devices to provide care to patients. In a society already greatly advanced with technology, telemedicine is the new frontier in healthcare. Implementing telemedicine into current practices will benefit both the patient and the provider. The use of technology generates an overall ease of use, decreased travel time, decreased loss from work, increased patient interaction, and increased interprofessional collaboration. The cost of implementation is minimal compared to vast cost savings that will be accrued from utilizing technology. There are many regions of health care where telemedicine can be implemented such as primary care, surgical, orthopedic, rehabilitation, as well as research oriented. An emerging setting is athletic training and sports medicine. There is a great potential for the regular use of telemedicine to drastically change the profession of athletic training for the better. So many of the skills athletic trainers do on a regular basis can be completed via telemedicine and can provide numerous benefits for the clinician, the patient, and the organization. Additionally, using technology to provide care would expedite the recovery process for the patient without restrictions of distance or time away from school/sport. Telemedicine will advance the medical system by allowing a larger number of patients to have access to high quality health care identical to a face-to-face visit.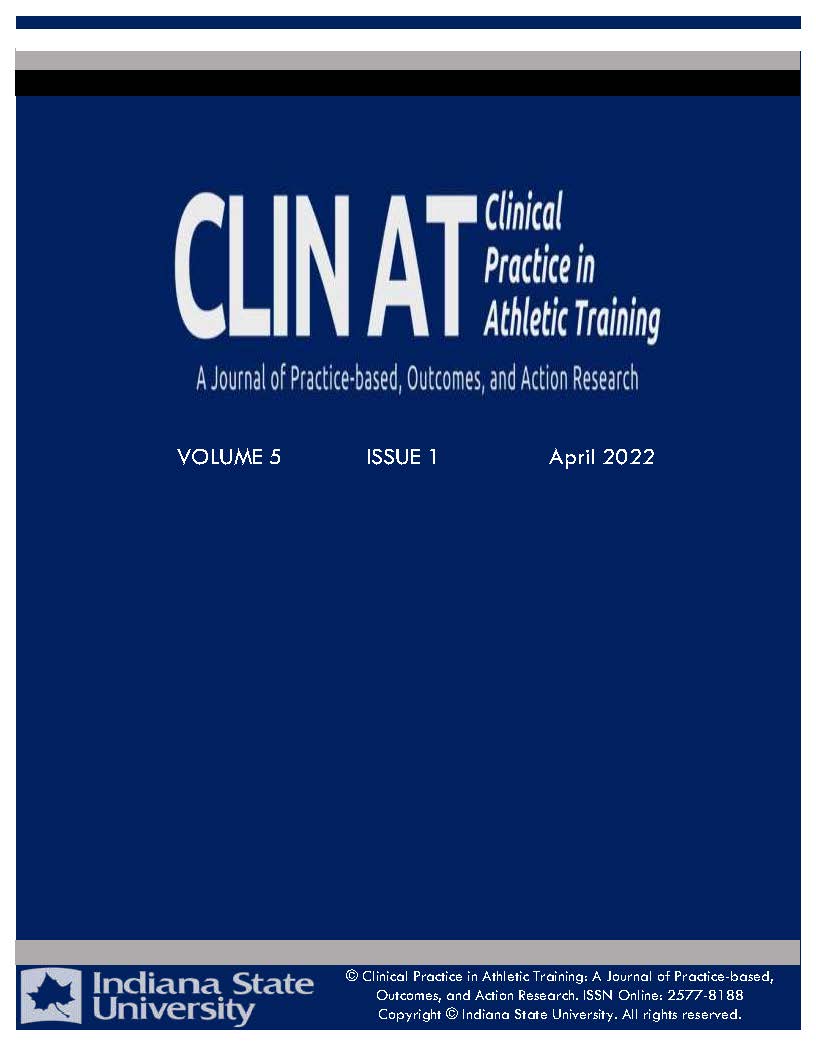 Downloads
Section
Evidence to Practice Reviews
License
Copyright (c) 2022 Clinical Practice in Athletic Training
This work is licensed under a Creative Commons Attribution 4.0 International License.