The Value of Patient-Provider Interactions in Orthopedic Settings: An Evidence-to-Practice Review
Keywords:
Organizational and Personal Outcomes, Patient Education
Abstract
Clinical outcomes are influenced by specific physical interventions and several nonspecific factors associated with the healthcare professional, patient, and setting. The relationship that is built between patients and providers based on treatment outcomes is referred to as the patient-provider interaction, which is a nonspecific factor. The purpose of this systematic review was to investigate patients' and clinicians' perceptions of factors that influence patient-provider interactions. Eleven different databases were accessed as potential research sources, and thirteen qualitative studies were selected that examined the perceptions of non-specific factors that impact the patient-clinician relationship as well as the perceptions that healthcare providers and patients in musculoskeletal settings. Out of these 13 articles, four common themes were found to influence the patient-provider interaction across all the literature selected for the systematic review: clinician interpersonal and communication skills, clinician practical skills, individualized patient-centered care, organizational and environmental factors. Articles for this study were only considered for review if they were published in English and this was stated as a limitation of the study, as well as the fact that this systematic review only identified factors that are perceived to be related to patient-provider interactions. The review highlighted that patients and clinicians believe that communication, interpersonal skills and practical skills, individualized care, and appropriate time and flexibility for patient care influence patient-provider interaction in musculoskeletal settings. These factors can serve as facilitators as well as barriers, depending on the level of intensity that they are implemented in the overall patient-provider interaction. Athletic trainers, as healthcare professionals, need to be responsible for implementing patient-centered care concepts to encourage a healthy patient-provider interaction.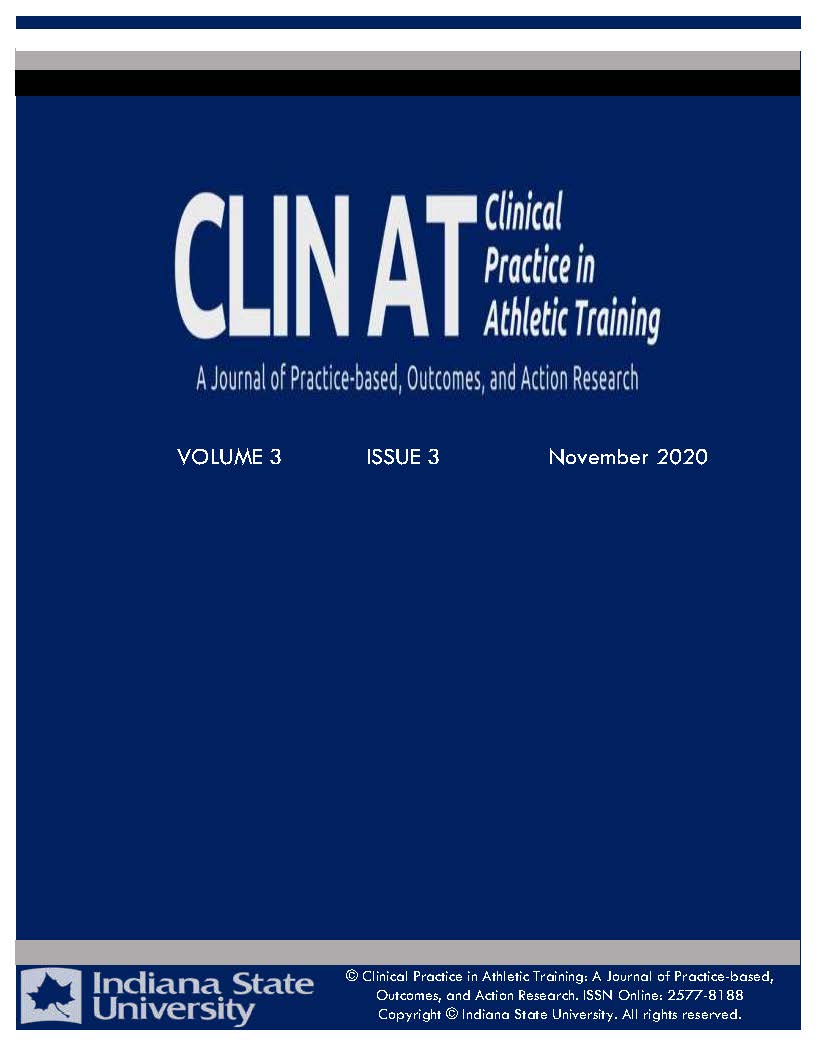 Downloads
Section
Evidence to Practice Reviews